Carpets
Carpeting installation of the Toronto area: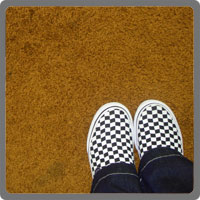 We know how important the initial installation of your carpet is. It's one of the most crucial steps in providing that the overall appearance of your new floor is perfect and exactly what you want. Alliance Floor Source is one of the premier carpet sales in the Toronto area. We are known also for our broadloom sales in the Toronto area. If you have already purchased your carpet tiles from a separate Toronto-based company or a broadloom at another Toronto store we can even do the carpeting installation in the Toronto area for you. No matter what carpet Toronto area store you chose to purchase your commercial carpeting from in Toronto or your residential carpeting in Toronto we can work with you to complete your project needs.
Commercial Carpeting in Toronto:
Do you need a commercial broadloom in the Toronto area? We have the carpet tiles you need in Toronto. Are you looking for a broadloom Toronto area store? We have all your commercial carpet needs in Toronto. We are prepared for your new retail outlet, your comic book store, your church remodel, your hotel or your rental properties. Whatever broadloom installation needs you have in the Toronto area we are here for you. We have the styles that you are seeking and if we don't have it in stock we will have it rushed to our store to meet your needs.
Residential Carpeting in Toronto:
Do you need a residential broadloom in the Toronto area? We have the carpet tiles you need in Toronto.
We have a wonderful custom selection of residential carpets in Toronto, just like all major carpet manufacturers. We also have one of the most extensive residential broadloom selections in Toronto. Whether you've just purchased your new dream home and need to cover your upstairs bedrooms with a stylish new plush carpet or you are an apartment building owner that needs to cover an entire floor in your complex because of a burst pipe we have wonderful relationships with the country's most prominent mills so we can offer significant discounts to our valued customers. Come and see our special line of custom residential carpets.
Carpets of Toronto – Carpet Styles:
When customers visit us at Alliance Floor Source our experienced staff will want to know more than just the color that you are looking for. We want to know the amount of traffic that your new carpet will be experiencing, the desired comfort for your feet and even room locations. This is a list of some of the more popular styles of carpet in our Toronto store…
Frieze Carpet – This style is known for its beauty and resilience. If it is cared for properly it will keep its beauty for decades to come. It is made from tightly twisted tufts that make it incredibly resistant to footprints and wear and tear. It is one of the more popular style carpets in our Toronto store.
Plush Carpet – This style is often used in high-traffic residential locations. It is relatively inexpensive and is one of the more affordable carpets in our Toronto store. It is a single-color style, but you can find it in an astonishing number of colors. It is a widely used in residential carpeting in the Toronto area. Though it is used in commercial carpeting in Toronto area businesses as well.
Texture Carpet – Textured Carpet is a version of plush carpet that is has a thicker look than the standard plush. This effect helps to reduce the look of footprints and vacuum lines, thus it is more expensive than the typical plush carpets in our Toronto store.
Padding – There are a few major padding types to consider before your carpet installation in Toronto. We have three different types listed below. They are important because they vary in weight, feel and in price.
Foam Padding - is the most affordable pad and is also the least resilient. It rarely keeps its form for more than a year.
Rebond Padding - is fairly common in many residential areas and is made from recycled materials. This style holds for a relatively good amount of time.
Rubber Padding - is the most durable pad that we offer in our carpet sales Toronto area store. It is rather heavy, but gives a lavish feel on your feet with its extraordinary comfort. Remember, for all of your residential carpeting needs in Toronto and all of your commercial carpeting needs in Toronto Alliance Floor Source is there for you!
Carpet Tiles in Toronto:
Do you ever wish that you could take the carpet from underneath your couch and replace it with the worn-out carpet leading from your front door? Carpet tiles from our carpeting Toronto store can do just that. Carpet tiles from our Toronto store are made from bonded carpet and they come, you guessed it! Tiles! They are also wonderful if you need to do home repairs like plumbing or running a new cable line to your children's play room. You just pull them up and place them back afterwards.
Our tiles normally come in 18 x 18 inch squares. They vary in thickness and pattern for your convenience and come in hundreds of different colors. There are two different versions of these carpet tiles in our Toronto carpeting store. They are dry-backed or self-sticking. The dry-backed ones just need a particular adhesive and the self-sticking ones do not require anything else to make them stay in place.
Broadloom installation in Toronto:
We do not have to tell you the advantages to having broadloom from our Toronto store, but for years it has been associated closely with a luxurious level of comfort and if placed properly is easy on the eyes. A beautiful soft tone can make a living room open up into a warm inviting room, while a dark tweed can make your family room feel like a cozy den. The broadlooms in our Toronto store offer many incentives. Carpet from our Toronto store absorbs sound, it can hide floor damage or harshly treated floors and today it is built to last. The broadloom from our Toronto carpet store can be purchased to deal with almost anything that your family, guests, employees or animals can throw at it! It comes in odor, soil, stain and even static-resistant options!